Available Adults & Older Puppies
Sinatra 1 year old male
Sinatra de la Sendra de los Moledores
~Import from Spain~
Available to an approved home only. With a heavy heart, I have decided to place Sinatra in order to focus on his brother's show career. Sinatra is a world class boxer with an excellent pedigree, great character and working drive. He has focus with an eager to please personality. He is a very playful puppy, even though he looks like an adult. He is a magnificent example of the breed and I am looking for a home that will keep him intact. He is not to be neutered.
I will consider a co- ownership for him in the right show or working home, if they are located on the east coast.
Price is $4500.00 ~ serious inquiry only.
Please call & leave message with any questions 704-786-7124
Tara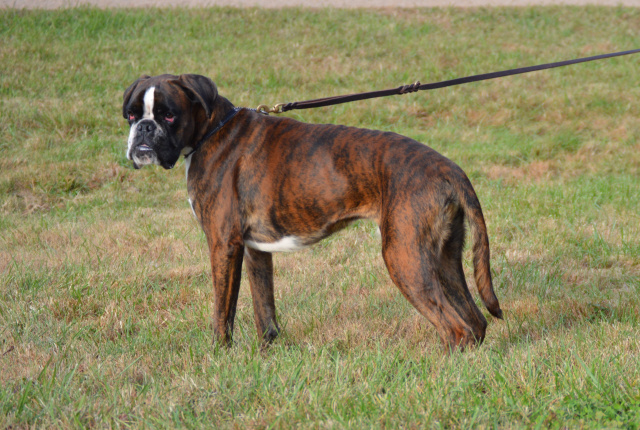 Sinatra's Sire~ Multi CH. Hannibal del Mar

Euro Boxx Boxers~ Respected boxer breeder that selects from World Class, Championed European bloodlines to produce the best boxers available for sale in the United States.
European Boxer Puppies |Del Colle Dell' Infinito | Boxer Puppies for Sale | European Boxer Breeder |German Boxer Puppy Breeder | German Boxer Puppy Breeders in | Euro Boxer Puppies | Boxer Puppies for Sale | Euro Boxer Breeder in | Boxer Puppy Breeder | European Boxer Breeder | European Boxers | German Boxer Puppies | German Boxer Breeder | Magic Boy von Santana | Hannibal boxer Del Mar | Euro boxer puppies | Brindle boxer puppies | Nicos v.d. Burg Singidunum | Italy de Bellaterra | Boxer de Guezman | Champion euro boxers | euro boxer studs | Hazenberg | euro boxers | big boxer puppies | champion European boxers |reverse brindle boxer|Euro boxer puppies for sale | European Boxers | European Boxer breeder |Boxer puppies | Best Boxer Breeder | Antibox Boxer | German boxer puppies | NC boxer Breeder | NC boxers | NC boxer pups | brindle boxer| reverse brindle boxer puppies | Degli Scrovegni | Fausto de val Cayone| della Cadormare best boxer breeders in the world